Who we are
Whippet Creative
Sherry Henson
Norman Adcox
The Whippets
Whippet Creative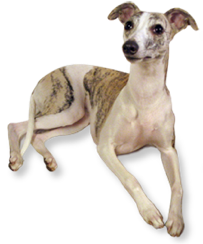 Whippet Creative takes a unique approach to web design in Memphis, Tennessee.
Not only are we website developers and graphic designers with over twenty years of experience, we are above all entrepreneurs, and carry that spirit into every project we undertake. This spirit helps us understand the challenges involved in creating new and better ways of reaching customers through the boldness of web design, and the courage of execution.
We think you'll agree, that working with Whippet Creative can help your company move its web design in a new direction, that's outside the norm, but within your budget.
Sherry Henson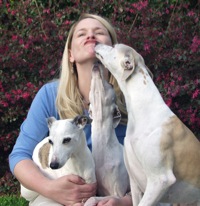 Sherry Henson is an award winning graphic designer and creative director from Memphis, Tennessee and a graduate of the Memphis College of Art with a degree in Fine Art.
She began her graphics career as a graphic design intern at Naegele Outdoor Advertising after winning a portfolio competition while still in school. After graduating in 1989 from MCA, her career path led to stints as a graphic designer at Marcol Graphics and Towery Publishing. After several years, this led to a position as Art Director at Sanford Peyton Advertising, a top Memphis Advertising agency, where she lent her talents to numerous marketing and advertising campaigns for such clients as Thomas & Betts, Insituform and United American Bank, to name a few.
After several productive and creative years, Henson started her own design firm Whippet Creative. Since then, she has been afforded the opportunity to design award winning logos, annual reports, brochures and print advertising for an eclectic mix of clients including attorneys, CPAs, and other small- and mid-sized professional firms.
Henson has enriched her graphics career by transitioning her talents to web design, where she enjoys building clean, unique and user-friendly websites. Her web skills are also instrumental in her entrepreneurial pursuits as the web developer of numerous successful web based businesses.
When she's not working Sherry enjoys yoga, and playing frisbee with her 3 whippets.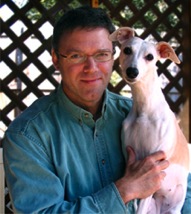 Norman Adcox

Norman Adcox is an award winning copywriter, video director, music producer, entrepreneur and overall creative animal.
After graduating from the University of Mississippi in 1985 with a degree in radio and television journalism, he began his marketing and advertising career in Memphis with a stint at Naegele Outdoor Advertising as an account executive. After a few years, Adcox applied his creative and marketing skills as the Director of Marketing Services for The Peabody and Belz Hotels.
In 1992, he started his own creative firm Whippet Creative Works -- a marketing and advertising agency whose philosophy espouses the qualities of his favorite dog breed: speed, strength, trust, adaptability and loyalty.
Whippet Creative has allowed Adcox the opportunity to work with clients ranging from Fortune 500 firms to small start up companies in developing effective marketing, advertising and communication strategies that leverage the power of the new media environment.
The knowledge Adcox gained over the years in marketing and communications has been instrumental in honing his entrepreneurial skills with the development of several successful online companies, including SnappyBaby.com, TheLunchBuzz.com and MailSpeek.com. All of which utilize a process Adcox developed and patented that allows a user to place a voice message into an email over a cell phone.
Adcox continues to broaden his marketing and communications skills through the application of online technology, innovative web development and social media.
Golda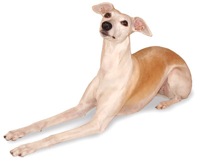 As the senior whippet on staff, Golda is the go-to-girl in charge of making the office run smoothly. She retired several years ago from the show ring and is used to being treated as a diva making very special requests around the office for her daily Evian water and organic raw carrots.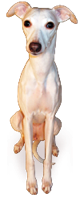 Lydia
Although Lydia's favorite past-times are catching frisbees and running agility trials, her nickname around the office is "slacker". She typically arrives late to the office and often makes special requests to take off early. Sometimes she doesn't even show up at all and Golda will find her still lounging in the bed.
Olive
O
live began working in the office as a young intern at only 12 weeks old. Although she is young, Olive is very enthusiastic, immensely talented and helps out in many ways. Olive's specialty is paper shredding. When not working around the office, Olive loves traveling and dog shows.